Dynajet - in progress
DYNAJET develops innovative floor cleaner with integrated dirty-water extraction.
With water pressure of up to 500 bar (7,250 PSI) and integrated dirty-water extraction, the DFS VAC is the ideal tool for fast and sustainable cleaning of large areas, such as municipal squares, stations, industrial floors and hall floors.
The floor cleaner is the latest product to be developed by DYNAJET and has been specifically adapted to the requirements of professional cleaning. It cleans large surfaces exceptionally quickly and thoroughly. The advantages in a nutshell:
High cleaning performance due to a working pressure of up to 350 bar (5,075 PSI) or 500 bar (7,250 PSI) and hot water suitability of up to 95 °C
Fast working with the integrated automatic dirty-water extractor and the device's wide diameter of 50 cm
Simple handling due to the ergonomic design and three steerable wheels for outstandingly smooth motion without jamming. Folding mechanism for easy transportation and space-saving storage
Superior design due to the stainless steel and aluminium construction with welded stainless steel nozzle rotor. Brush ring to prevent the surrounding area from becoming dirty
The integrated automatic extractor can be regulated steplessly, requires no electricity and dispenses with the need for a separate suction device. It operates according to the Venturi principle, an additional water jet creating a vacuum which extracts the dirty water effectively.
The DFS surface-cleaning system can be connected to virtually all DYNAJET high-pressure cleaners quickly and easily. Ideally, cleaning should be carried out with hot water, so the DYNAJET 350th and 500th high-pressure trailers or the skid models in the mdh series are particularly suitable.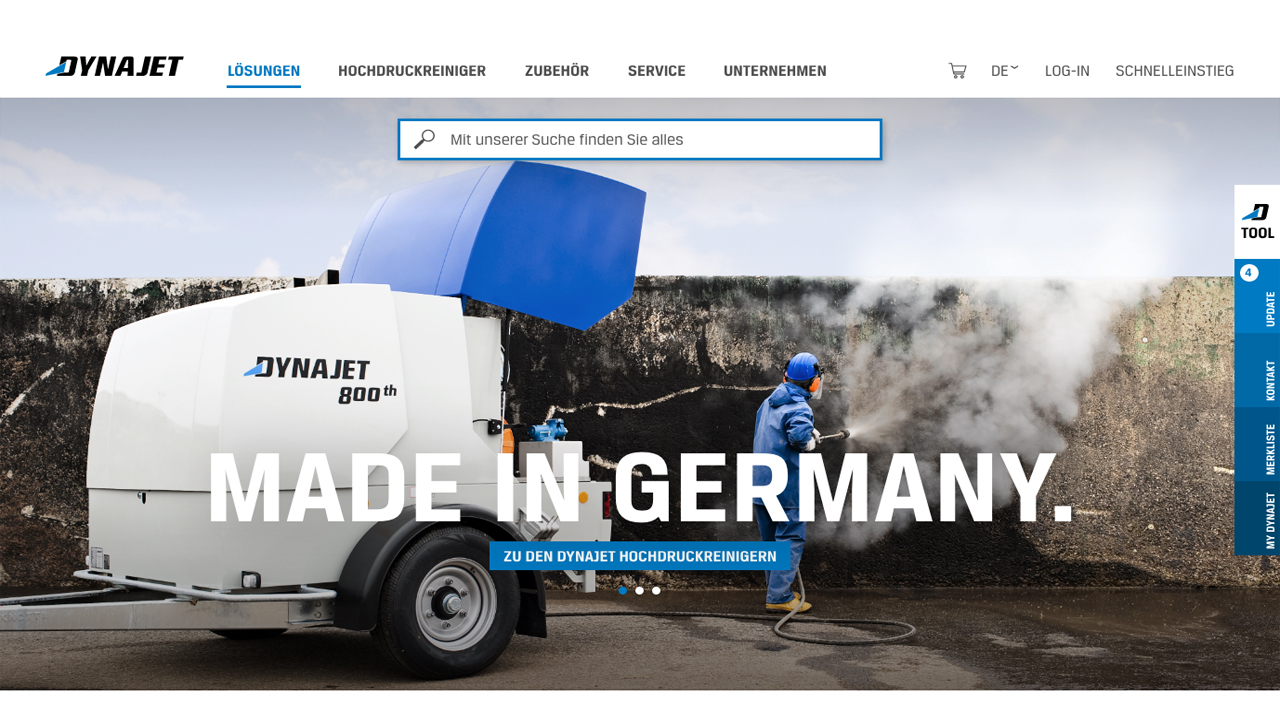 1/19/21